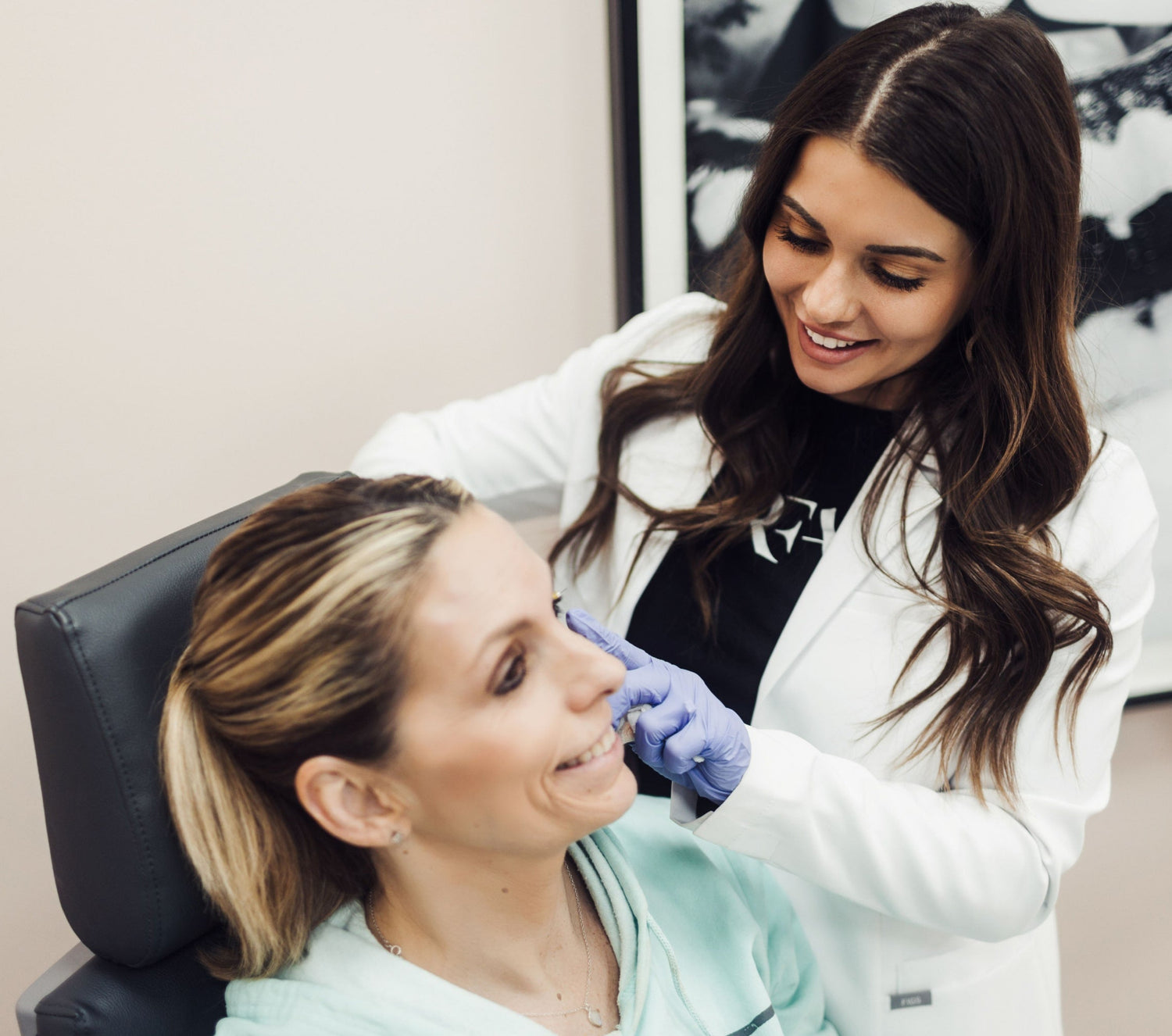 Botox/Dysport
Botox Cosmetic and Dysport are the most effective solutions to treating and preventing fine lines and wrinkles caused by muscular motion. They work well on the frown lines between the brows, horizontal forehead lines, and the crows feet around the eyes. Most procedures take only 10 to 15 minutes, making this a quick "lunchtime" treatment. Botox and Dysport are medications injected into the muscle to reduce wrinkles caused by dynamic muscle movement. We strategically choose dosing based on your facial anatomy and muscle strength in the area of concern.
Book Your Appointment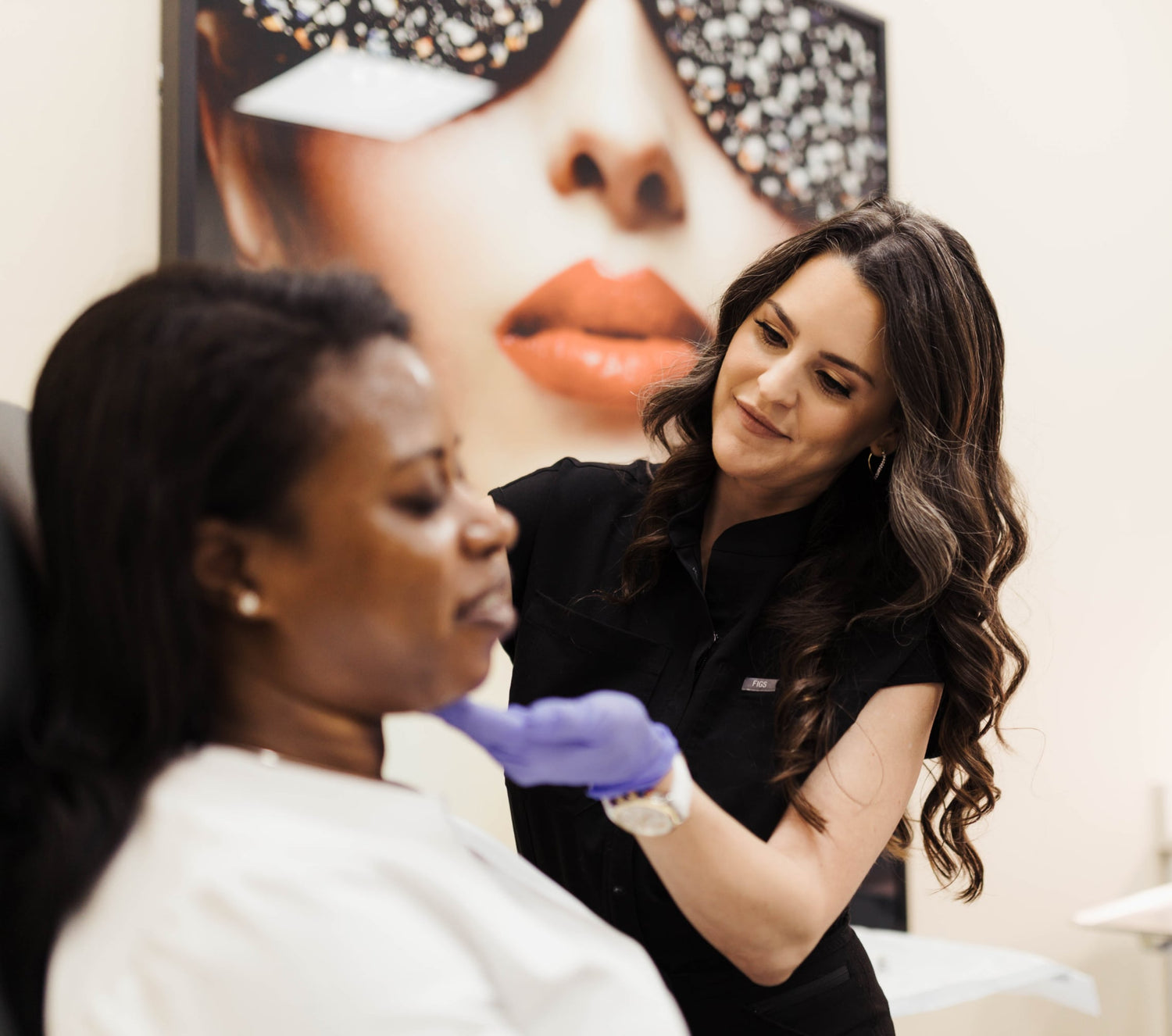 TREATMENTS
Frown Lines
Hyperhidrosis
Forehead Lines
Masseter Clenching/Face Slimming
Bunny Lines
Dimpled Chin
Crow's Feet
Lip Lines/Lip Flip
Platysmal Bands/Vertical Neck Cords
Headache Migraine Relief
& More!
---
---
Frequently Asked Questions
WHAT IS THE DIFFERENCE BETWEEN BOTOX AND DYSPORT?
Botox and Dysport are both used to prevent and correct wrinkles and fine lines caused by muscular movement. By relaxing overactive muscles, Botox and Dysport help reduce creasing of the skin that causes the skin to appear wrinkled or folded.
Botox and Dysport are very similar, they are just made by different companies. They are the same price, efficacy, and longevity. Dysport does kick in a little quicker.
HOW MUCH DOES IT COST?
Botox costs $13–$15 per unit, and the average dose is 20-60 units. Dysport costs $5–$6 per unit, and the average dose is 50–150 units. You need 2.5x as many units of Dysport as Botox; therefore the volume injected and price is the exact same between the two. There are a wide variety of uses and treatments with Botox and Dysport, and your injector will be able to assess your skin and determine the best possible treatment plan for you while staying within your budget.
WHEN WILL I SEE RESULTS? HOW LONG DO THE RESULTS LAST?
Botox and Dysport have a slow, gradual onset over the course of two full weeks. You should see visible results within 24-48 hours! Results from Botox and Dysport are not permanent. Effects usually last about 3–4 months. For optimal results, it is recommended that you schedule routine treatments.
HOW MANY TREATMENTS WILL I NEED?
Botox and Dysport will only need one single treatment to show results. However, results last about 3–4 months; therefore, treatments can continue on this timeline for as long as the patient desires. Routine treatment is recommended, but even one treatment per year is better than none at all.
WILL I NEED TIME TO RECOVER?
Bruising is possible, so we highly recommend you plan treatments at least 2 weeks prior to special events.