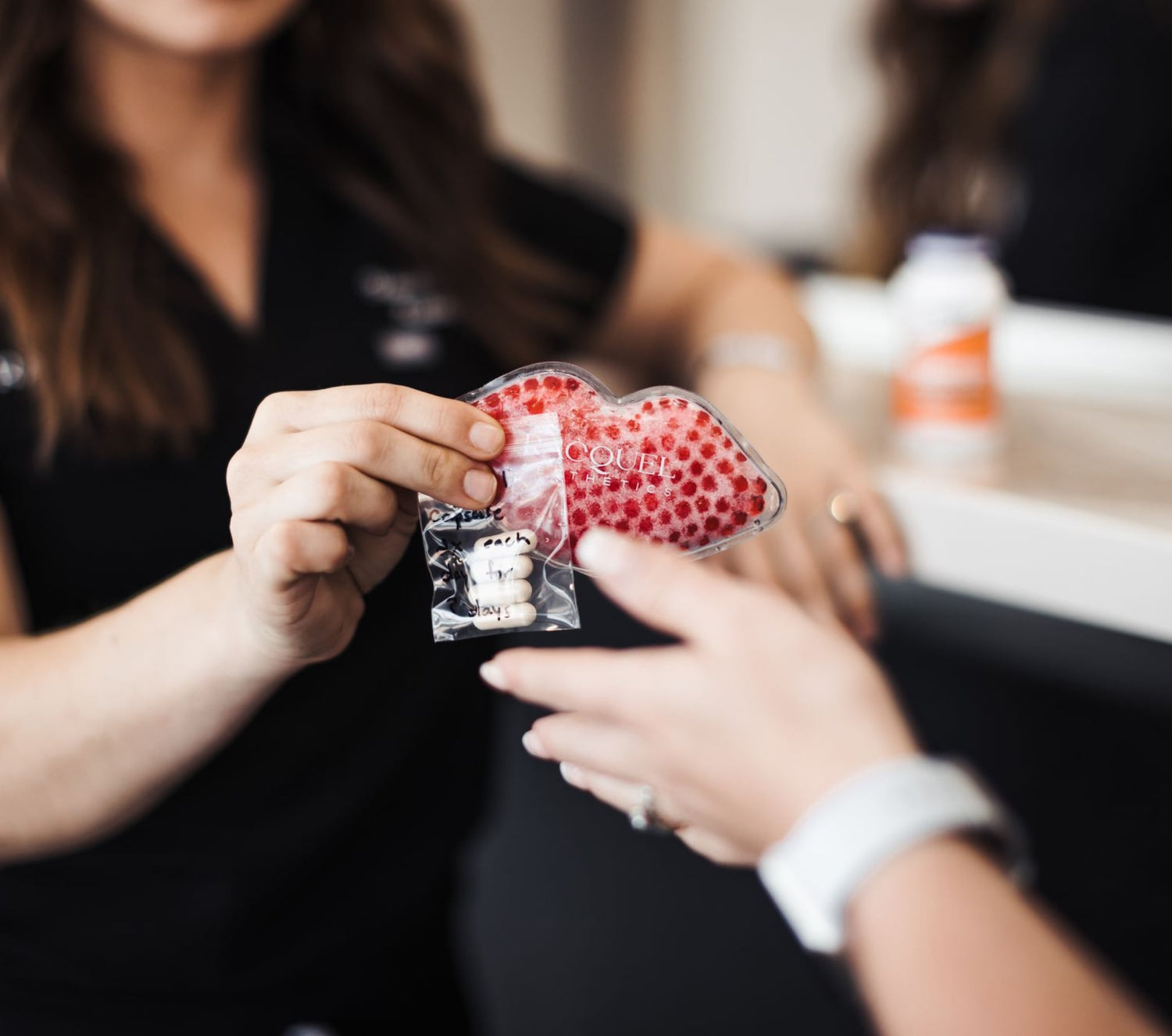 Restore. Revitalize. Refresh.
Maximize your time and elevate your experience with us. Ask for any of these extra services to be added or combined with your treatment!
Book Your Appointment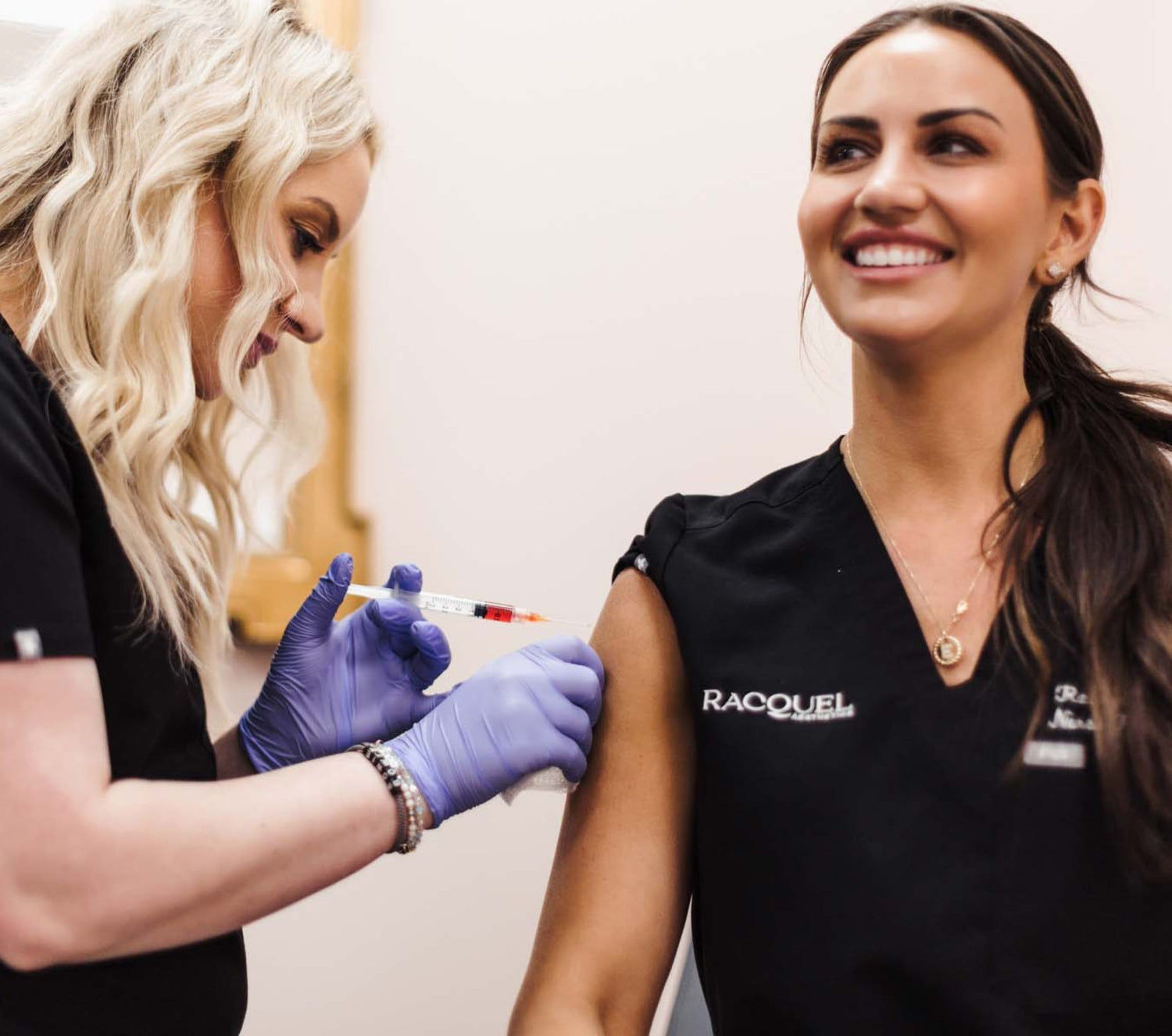 B12 SHOT
B12 Shots deliver nutrients more directly into the bloodstream for increased energy, metabolism, mood, and heart health.
WELLNESS IV
IV Drips infuse a liter of fluids with essential vitamins, nutrients, minerals and amino acids that our bodies need to feel revitalized.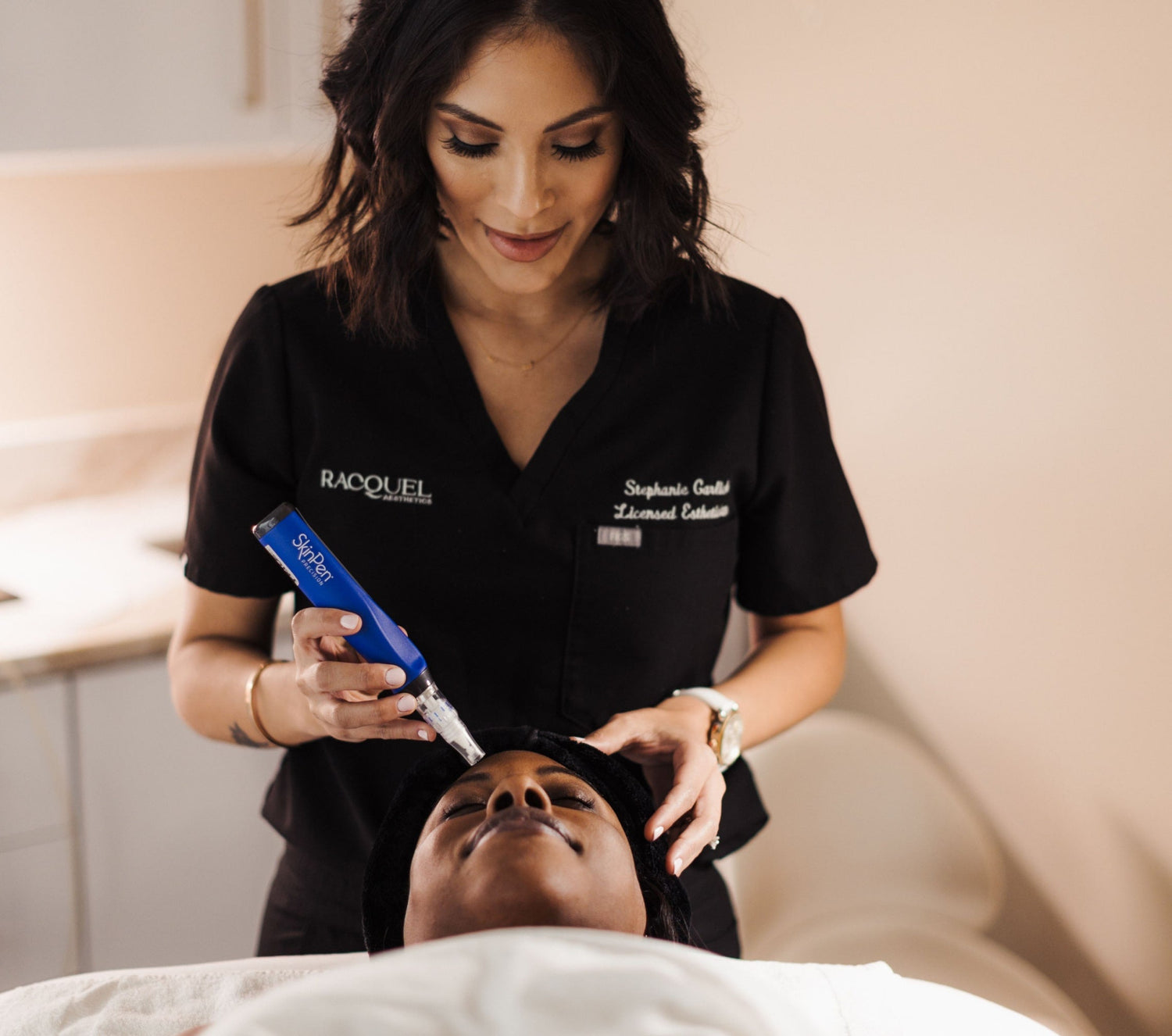 MICRONEEDLING ADD ON
Collagen induction therapy is an easy add-on to most services that we offer. This is a minimally invasive, pore tightening and skin rejuvenation technique. Pinkness is to be expected for 24-48 hours post-procedure and makeup can be worn 24 hours after service. Effective on all body parts, along with face, neck and décolletage.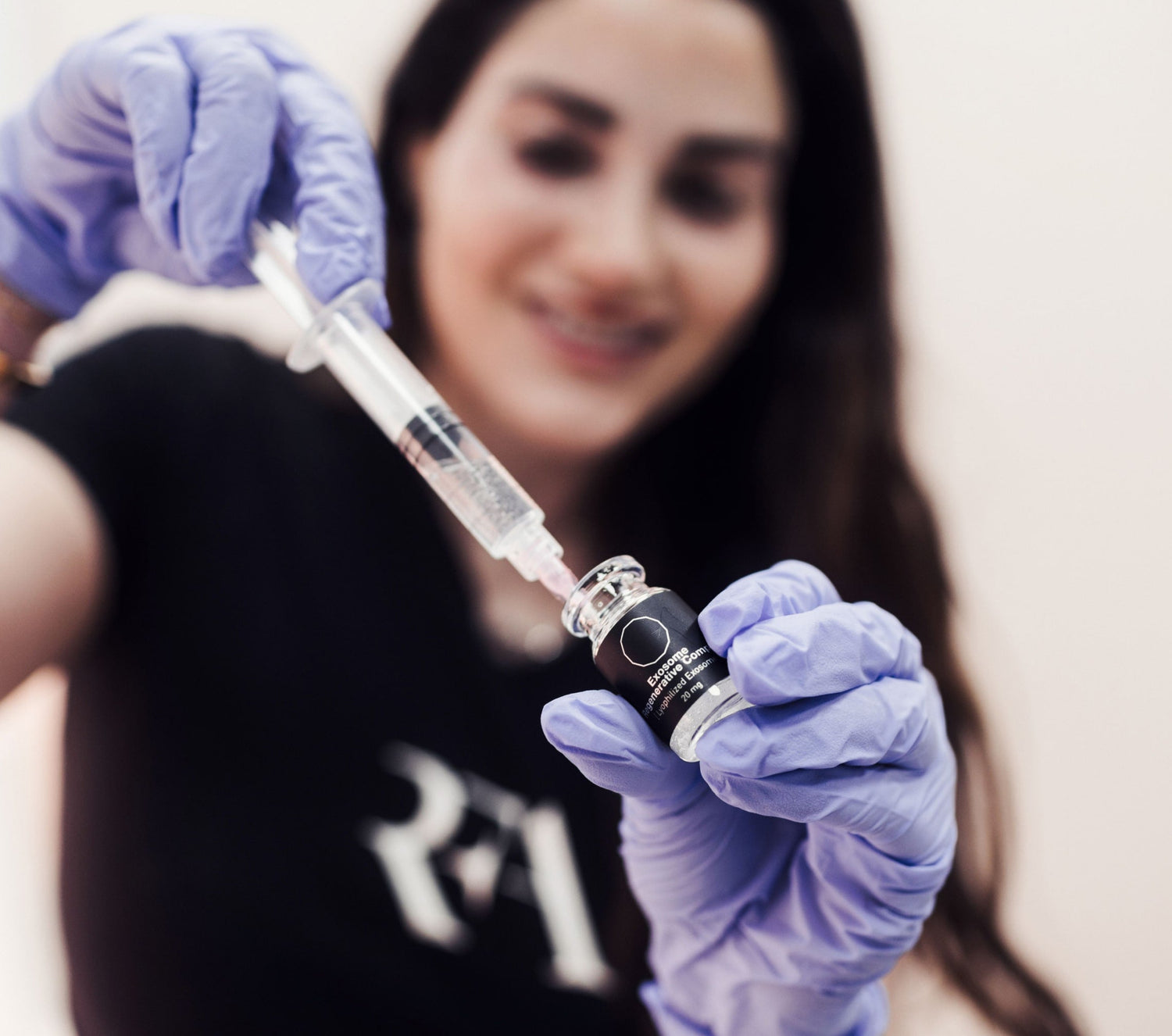 EXOSOMES
The rapid release of growth factors in exosomes promotes the body's natural healing process. This leads to an improvement in both the appearance and texture of your skin by stimulating collagen and elastin production. This is a great way to boost any procedure by being applied directly to the skin.
RENEW PEEL
This is a great introductory peel for those who have never had a chemical peel. Blended with Salicylic, Azelaic, and Mandelic, this peel treats acne, fine lines, pores, and overall skin tone. A great option for those who have sensitive skin but want to be anti-aging and preventative.
ACNE BBL
Address stubborn acne with Acne BBL. This laser treatment delivers light energy deep into the skin to target the sebaceous glands and remove acne-causing bacteria. Easy and pain-free with zero downtime.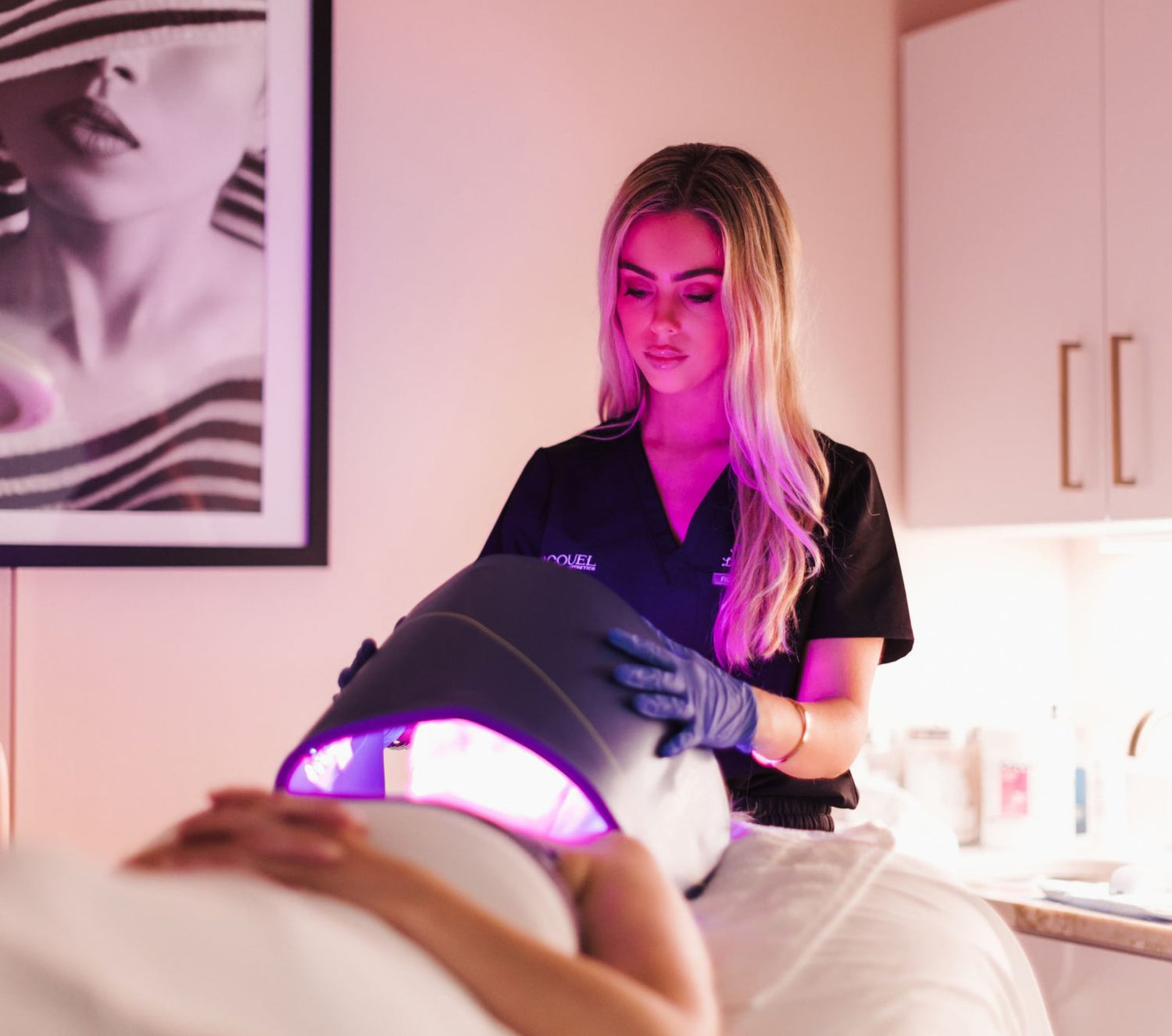 LED LIGHT THERAPY
Celluma Light Therapy is scientifically proven to produce therapeutic benefits. Red LED stimulates collagen and elasticity. Blue LED is antibacterial and improves acne and scars. Near-infrared penetrates the deepest to repair tissue, inflammation, and pain.