Stimulate Collagen & Improve Skin Texture
Microneedling is a cutting-edge skincare treatment that effectively combats various skin concerns while being suitable for all skin types. This minimally invasive procedure is performed in-office and offers a manageable recovery time, making it a convenient option for those looking to rejuvenate their skin. Microneedling is particularly adept at reducing the symptoms of aging, such as improving skin texture, fine lines, and wrinkles. Additionally, it effectively enhances the appearance of acne scarring, resulting in a smoother and more even complexion. Not limited to the face alone, microneedling can also be used to treat areas such as the neck, décolletage, and other body parts, providing comprehensive skincare solutions.
Book Your Appointment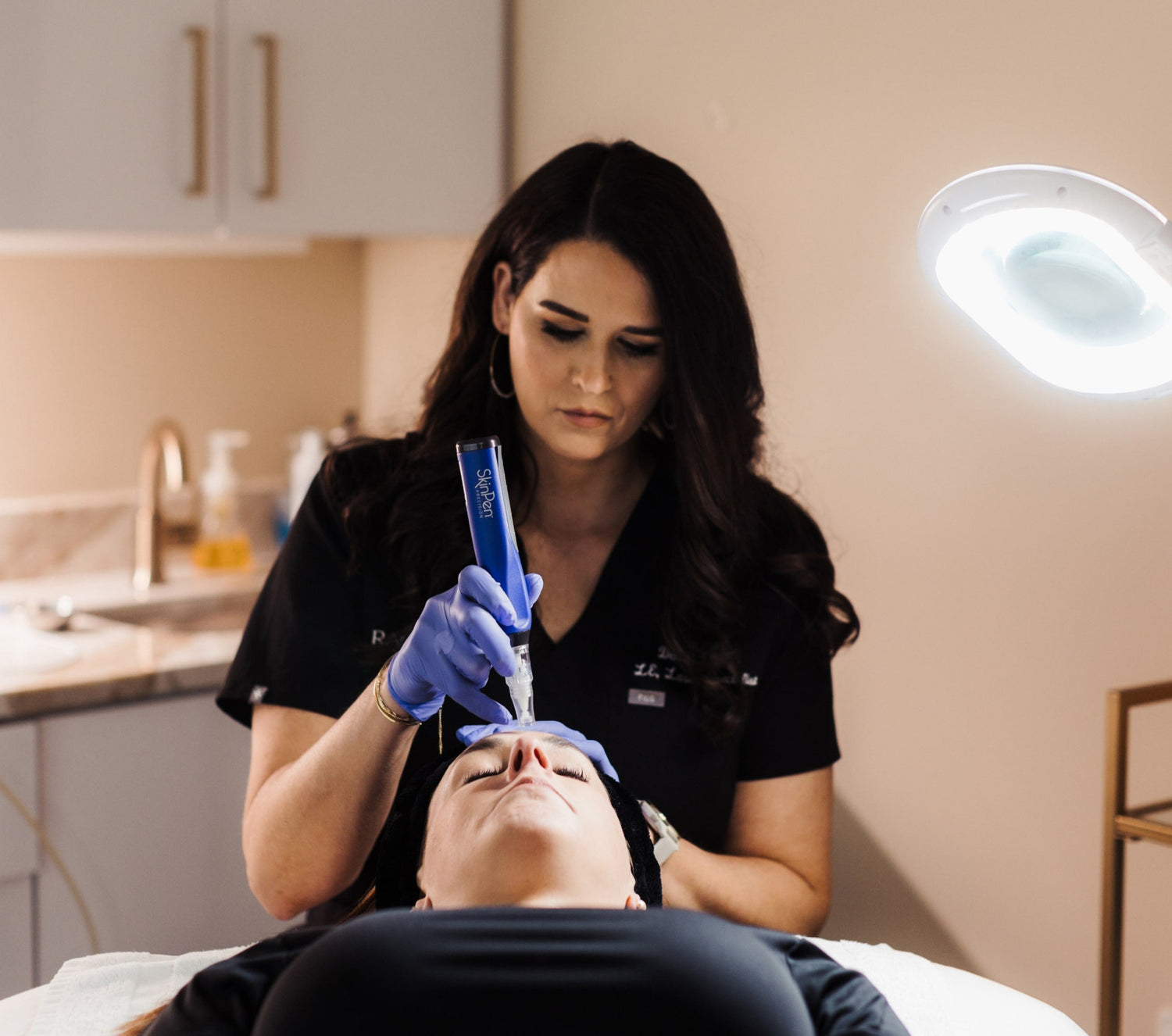 MICRONEEDLING
Microneedling, also regarded as collagen induction therapy, is a minimally invasive pore-tightening and skin-rejuvenation technique. This treatment helps reduce the signs and symptoms of aging, improve the appearance of skin texture, diminish acne scars, and minimize fine lines and wrinkles. Our microneedling system causes controlled micro-injuries that stimulate the body's natural wound recuperation process. The micro-injuries set off the release of cytokines and growth factors that lead to the remodeling of collagen and elastin.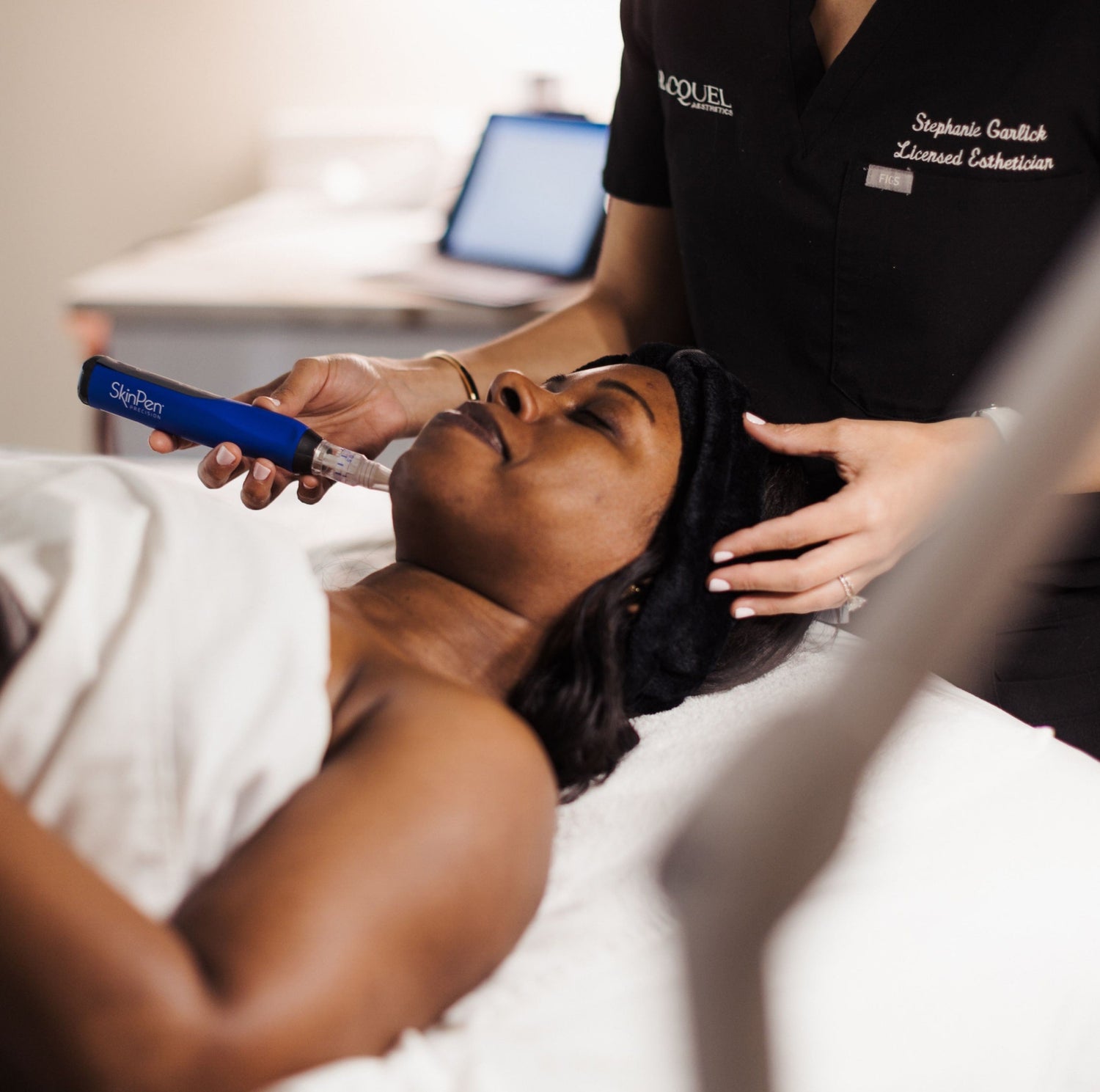 MICRONEEDLING WITH PRP
Platelet-Rich Plasma (PRP), facilitated by mechanical microneedling, uses your skin's natural properties and ability to repair damaged tissues. This improves overall skin health and texture and takes a regular microneedling treatment to the next level.
Using a small sample of your blood, the blood is spun, resulting in enriched plasma that can be applied where it is needed with the pen. The microneedling process creates micro-injuries to the collagen that stimulate new collagen growth and build collagen back bigger, better, and stronger. As the skin heals, you will see an immediate improvement in texture and brighter, healthier skin over the months to follow.
MICRONEEDLING WITH EXOSOMES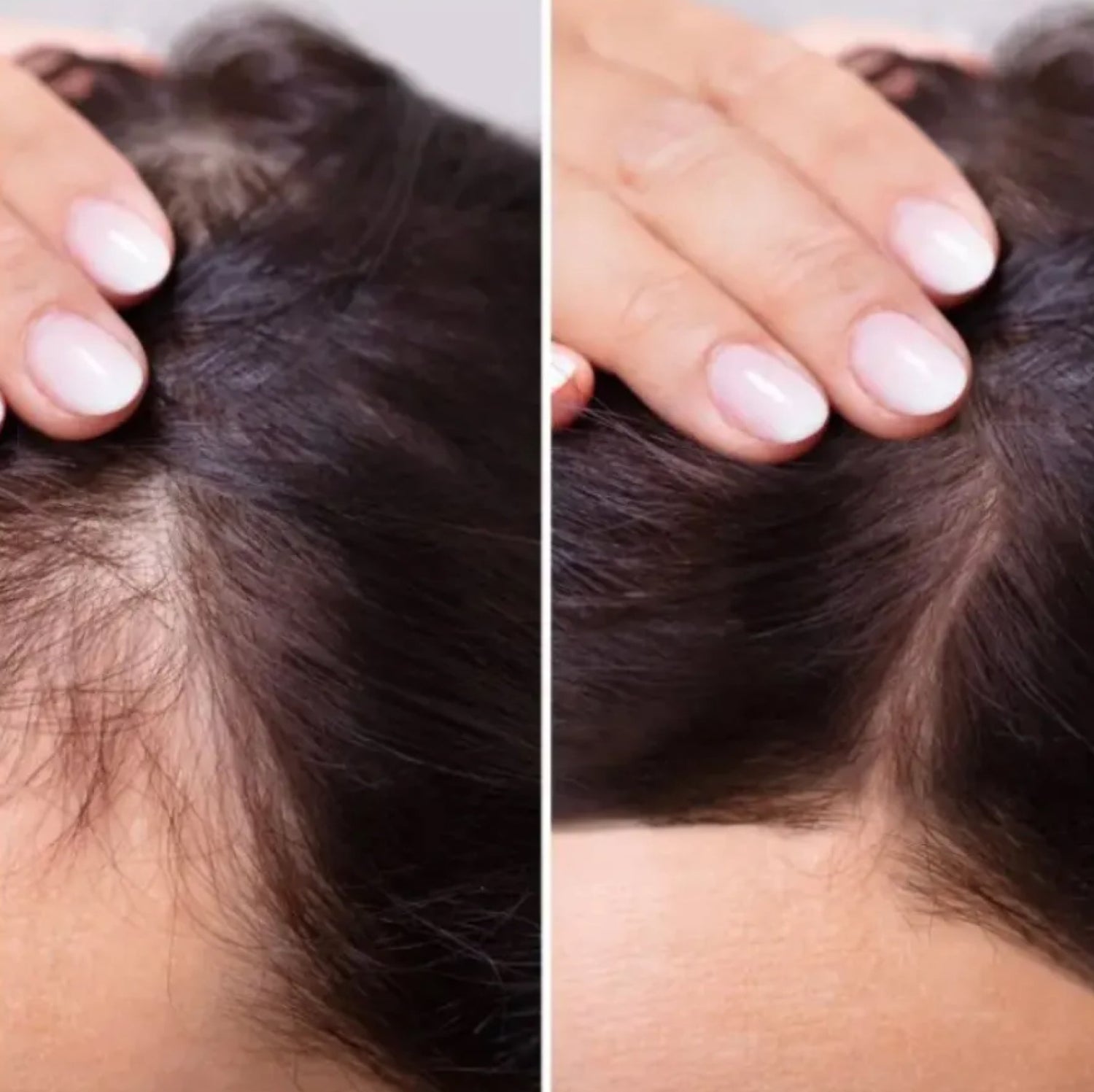 PRP HAIR GROWTH TREATMENT
Package of 4... $3200
Package of 6... $4800
Are you bothered by the appearance of your thinning hair and wish to achieve thicker hair for a boost in confidence? Platelet-rich plasma (PRP) treatment is an advanced technique that uses your own blood platelets to stimulate hair growth.
When PRP is applied to hair follicles, it prolongs the growing phase of the hair cycle for thicker, fuller hair. For optimal results, plan one session per month for 4-6 months, followed by maintenance sessions a couple times per year.